Predictive Maintenance Software in Oil and Gas Industry
Predictive maintenance  software is designed to analyze the performance of any equipment based on real time data and to use the condition-based monitoring so that the staff can be alerted about any possible potential issues. Actually, utilizing predictive maintenance software, the degradation of any material or equipment can be analyzed from time to time so that the necessary of maintenance can be determined. Predictive maintenance is valuable as independent software in several industries such as manufacturing, utilities, oil and gas, and mining, which heavily rely on functioning equipment, assets, or facilities which cannot afford extended downtime for repairs. Ideally, the goal of an independent predictive maintenance platform is to automate the scheduling of maintenance services based on usage before any problems have occurred. This is opposed to reactive maintenance, which only occurs after equipment or assets have broken down, or preventive maintenance, which offers more routine scheduling regardless of performance.
Using predictive maintenance software cuts down on the combined maintenance costs of lost time and expensive repair service.
Predictive maintenance software helps companies proactively identify issues that may have a negative impact on their fixed assets. This type of software uses statistical process control principles to determine the best time to perform maintenance. It can also increase safety and reduce the number of accidents caused by faulty equipment.
Need for Predictive maintenance Software
It helps to schedule maintenance according to the usage and condition of the equipment.
It stocks new and spare parts that are needed for upcoming maintenance.
It cut down downtime and streamlines actionable repairs by scheduling maintenance on right time.
It does collect the real time data to check if there are any changes in the performance of the equipment.
It sends automated notifications and alerts to the management team to stay informed on condition-based monitoring and scheduled maintenance.
It also determines the reliability of different machines and their failure frequency.
According to McKinsey, predictive maintenance can reduce industrial equipment costs by 40% and reduce downtime by 50%.
Benefits of Predictive maintenance Software:
There are many benefits of implementing predictive maintenance software as describe below:
Removing a single machine from an assembly line can cause an incredible backlog of work. The right software can predict maintenance downtime before it happens to reduce lost productivity. Automated email notifications can inform your maintenance team when work is necessary.
Purchasing replacement parts or brand new machinery can be cost prohibitive in some industries. If running machines to failure simply isn't fiscally possible, predictive maintenance software can protect equipment from damage which leads to unplanned downtime.
Predictive maintenance software schedules service to prevent any types of breakdowns from happening. By using historical data to predict the likelihood for equipment failure in advance, the worst case scenarios can be planned and accordingly, necessary precautions can be taken.
Dont' Miss: White Paper for Oil and Gas Industry
Why Predictive Maintenance Software is important for Oil and Gas Industry?
 Condition monitoring and asset management of Oil & Gas assets are hypercritical and difficult. Knowing how rotating equipment is performing, predicting failures, improving asset utilization, and finding productivity enhancements in challenging environments are particular challenge for Oil & Gas companies. When oil and gas operations break down, it can have a significant domino effect on energy supply, making predictive maintenance technology a key ally for companies in the sector.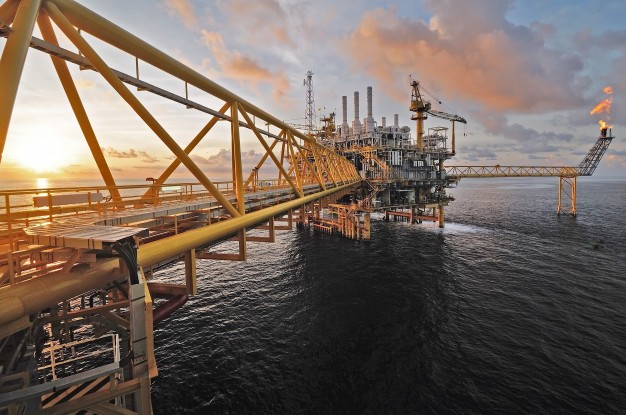 The requirement for Predictive Maintenance Software for Oil and Gas Industry are given below:
Lowering operational expenses and environmental risks arising due to equipment breakdown and reducing carbon footprint.
Optimizing drilling and completion Ensuring optimal performance and detect potential failures.
Enhancing equipment reliability and extend the overall operational life of its assets.
Evaluating its diverse portfolio of upstream, midstream and downstream assets.
Improvement of oil recovery and performance of equipment.
Boost growth and sustainability.
Speed up the decision-making process.
Artesis predictive maintenance software solutions are an effective digitalization solution for your facility as well as a smart predictive maintenance solution with its cloud and Iot-based solution. With this software solution, you can monitor your data from anywhere and evaluate this data in real time. You can contact us to get more information about our free demo and solutions.